About UWIS
The United World International School is the only international school offering Cambridge programmes and qualifications, including Cambridge Primary, Cambridge Secondary 1, Cambridge IGCSE, and Cambridge AS and A Levels, right here in Bishkek. UWIS has highly qualified international teachers and more than 497 students from 20 different nationalities, aged 4 to 18 years.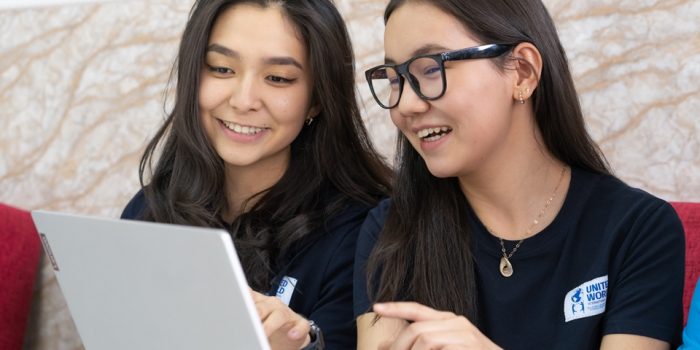 2021 BISA Soccer Tournament
For five consecutive years United World International School hosts 'BISA-Bishkek International Schools Soccer Tournament'. This tournament is also part of the school's continuing links with local International schools, and also an important nation-wide project.
International schools of Bishkek, UWIS, QSI, SRIS,BIS, HAB and Oxford all played with enthusiasm and skill, with both sporting competition and fair play being key parts of the afternoon.
BISA Project has invited schools not only to play soccer but also to celebrate peace among International schools of Bishkek. United World International School is proud to be at the forefront of this and one of the first schools to be involved.
There were four separate tournaments: U19 Boys, U19 Girls, U15 Boys and U15 Girls We had 16 teams participating across all 4 tournaments.
EDUCATIONAL PROGRAMS AT UWIS