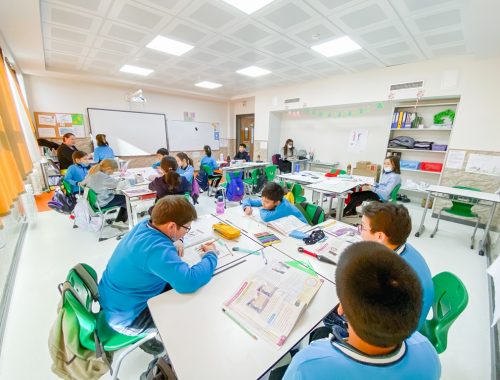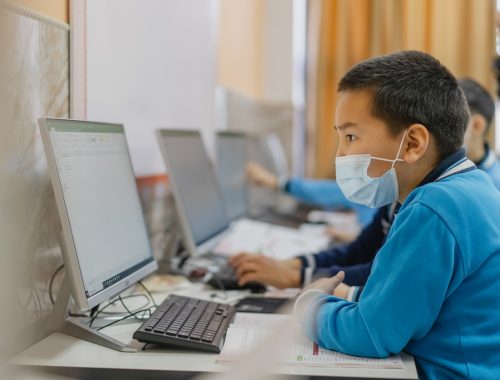 Encompassing students from Foundation stages through to Year 5, UWIS Primary School is a place where the love of lifelong learning is fostered with nurturing experienced teachers within a challenging curriculum.
Developing the talents of each child is at the heart of our education.  Our high standard of behaviour and positive reinforcement encourages our students to work hard in a safe and nurturing environment. Dedicated teachers create high expectations and work hard with our kids to help them achieve success in a wide variety of areas. Most importantly children are loved, feel secure and learn from both their mistakes and their endeavours.  Laughter and energy abound as students, teachers and staff make the most of school life.
We believe strongly in the importance of partnership between the school, the family and the student and all working together to provide the best possible learning opportunities for students.
We look forward to meeting all of you and getting to know your family. Please make an appointment to visit us and see for yourself the vibrant school environment we are all sharing.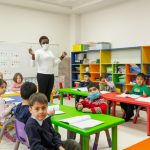 Preschool Curriculum
The UWIS Early Childhood Education Program is offered to students who are 5-6 years old. The focus of this program is to prepare and equip children in the early childhood education program with the necessary skills as they grow and develop during these sensitive years of their life. By focusing on their holistic development; i.e. knowledge, skills and character building, our curriculum will strive to ensure that they will develop into well-rounded global citizens who are happy, peaceful, responsible, and respectful and who embrace diversity, excellence, and lifelong learning in a world of constant change and demands.
Our ECE Curriculum employs a thematic and developmental approach that covers the following themes and sub-topics and will be using updated teaching and learning resources and equipment.
• Myself – likes and dislikes (activities, food, animals, etc.), hobbies, my family and home, safety at home
• My School – school activities, people at my school, learning together, school safety
• My Community– places in my community, services in my community offers, community workers
• The World Around Me– a bigger and wider world, oceans and lands, atmosphere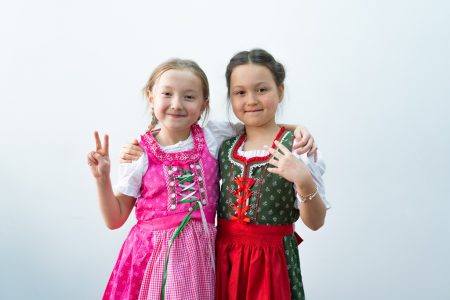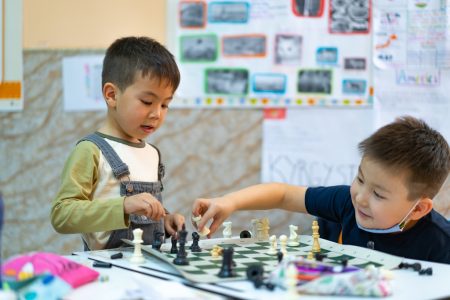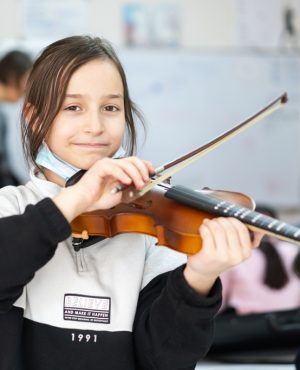 This stage covers Years 1 & 2 and consists of the three core subjects of Mathematics, English and Science and the foundation subjects of  Information Communication Technology (ICT), Art, Music, Character Education, PSHE and Physical Education. In addition to these subjects, at the UWIS, Kyrgyz and Russian are  also taught from Year 1 and continue through all Key Stages.
During these first two years of junior school life, students are encouraged to learn both practically and academically and all work is monitored to ensure that students are making the desired progress. We encourage the children to take pride in their achievements and adopt an independent and self-reliant approach to school and particular attention is given to the social and emotional development of all children.
This stage covers Years 3 – 5 and is made up of the same core and foundation subjects found in Key Stage 1.
Years 3 & 4 – 'First Half of Key Stage 2' Much of the work in these year groups is 'cross curricular', which means that one theme is covered by several subjects. Topics are structured to allow children the freedom to explore new subjects in a stimulating way, fostering their natural enthusiasm for more independent learning. In Year 3 the reading and spelling homework, experienced the previous year, is supplemented with written work, which increases in Year 4.
Years 5  – 'Second Half of Key Stage 2' In the upper part of the junior school, a greater degree of autonomy and independence is expected of the children. They are gently encouraged to accept new levels of responsibility and demonstrate leadership skills. Such changes become evident in work habits and organization, behavior and self-discipline and their relationships with other students and with staff.